Ericeira, Portugal
27th June – 6th July 2020
100 – Hr Trauma-Informed Yoga Teacher Training
Ericeira, Portugal
27th June – 6th July 2020
_______________________________________
With Atira Tan & Gemini Adams
Are you ready to make a difference in the world, sustained through yoga and a deeper understanding of trauma in the body-mind?
Join a community of professionals who seek to 'be the change,' and embrace the chance for a deeper contribution in your community.
Located at the stunning beach location of Ericeria, Portugal, this Yoga Alliance ® Swara Yoga School certified training is designed to immerse you in a rejuvenating retreat experience, while upgrading your skills so you can safely support students' healing in classes, retreats or as private clients.
Are you ready to learn about the effect of trauma on the mind, body, nervous system and upgrade your skills and qualifications as a yoga teacher?
If so, this specialized 100 Hour Trauma-Informed Yoga Teacher Training is for you!
Led by Somatic Experiencing™ Therapist , yoga teacher, TEDx speaker and social activist Atira Tan, ( MA Art Therapy, SEP, 500 E-RYT) founder of both Art to Healing, an Australian charity which supports the psychological recovery of sex trafficked survivors, and Yoga for Freedom, which has raised over $60,000 for the fight against child sex slavery, together with trauma specialist and the founder of Womb Sense, Gemini Adams (200 E-RYT, C-TREP).
Atira Tan has delivered numerous trauma-informed yoga programs internationally for over a decade, from the Australian desert with indigenous youth, to the refugee camps of Burma, stretching to the slums and brothels of Nepal. Together, both Atira and Gemini share 40 years of combined experience.
Together, daily yoga and Trauma Release Exercises (TRE®) classes, combined with lectures/workshops, mentoring, somatic psychology practices, teaching workshops and hands-on dyads will be presented to provide a deep understanding of the impact unresolved trauma has on the mind, body, nervous system, ability to voice one's needs and effect on our capacity to have compassion.
You'll learn to spot patterns of physical/physiological with-holding, identify bodies that are 'at risk' of re-traumatization, discover how certain asana, pranayama and meditation practices can actually cause further suffering or injury, and how language used in class can trigger constriction and fear, rather than trust and relaxation, so that you'll improve your ability as a safe presence to cultivate a supportive space, to promote deeper peace in the world.
Afternoon breaks and evenings offer time to relax, reflect and connect with each other, and to enjoy the majesty of the Atlantic ocean and the beach. You'll also have ample opportunity embody the practices, honing your understanding of the material — including the cultivation of cross-cultural sensitivity and leadership skills on how to set up your own community yoga programs.
This training is ideal if you desire to:
* Upgrade your qualifications.
* Understand self-regulation.
* Learn about cross-cultural sensitivity.
* Cultivate your therapeutic presence.
*Learn the core concepts of Seva and Spiritual Activism.
* Spot students at risk of re-traumatization.
* Identify patterns of hidden trauma.
* Reduce the risk of student injury claims.
* Connect with a professional community.
*Pay it forward.
* Become an agent of change.
* Embody the benefits of TRE™ & Somatic Experiencing™.
* Create a peaceful, safer world.
* Set up your own Trauma Informed yoga program.
"Both Gemini and Atira are not only GREAT yoga teachers, they know everything there is to know about trauma and how to teach yoga accordingly. Not only are they great teachers; both of them also have amazing personalities and loveliest laughter and humour. Their standards are really high, so are their ethics. 
I have learned SO much more than I could have ever expected. I highly recommend this teacher training to anyone interested in healing traumas of their own or/and others."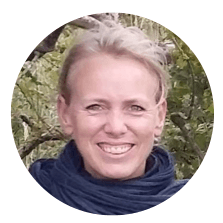 – Hanne Lyngholm, Social Worker, Copenhagen, Denmark.
In this 100-hr Trauma-Informed Yoga Teacher Training you will not only gain a detailed understanding of the impact that trauma has on the body, mind and ability to voice one's needs, and the effect this has on our capacity to be both present and at peace inside our own bodies, you will also learn to spot patterns of physical/physiological with-holding and identifying bodies that are 'at risk' of re-traumatization.
Discover how certain asana, pranayama and meditation practices can actually cause further suffering or injury, and how language used in class can also create constriction and fear, rather than trust and relaxation, so that, as teachers, you can improve your ability to be a therapeutic presence and cultivate a safe and supportive space, tailoring your classes to bring deeper safety for your students.
This is an addendum to a 200, 300 or 500 hr yoga teacher training designed to equip you with the skills to attune your classes or private sessions to work safely and supportively with specific communities suffering from anxiety, depression, grief, PTSD, CPTSD and unresolved trauma from abuse, surgery, injury, accidents or difficult pregnancy and birth, as well as the general population of yoga students who may be unaware of how trauma is impacting their mental, physical wellbeing and ability to deepen their yoga practice.
Many of our past students are now teaching trauma-informed yoga to marginalised populations such as at-risk youth and children, sex-trafficked women and girls, and women's shelters around the world. We continue to mentor and supervise our students so that you can receive the proper support to take yoga off the mat, and into the world.
7am  Yoga Practice
9am  Breakfast Break
10.30am Lectures
1 pm  Lunch Break
3.30 pm L ectures and Group Sessions
6 pm  Embodied Somatic Sessions
8 pm  Dinner
1. What is Trauma:
How it Interrupts and impacts Our Ability to Relax, React and Respond
2. Signs of Trauma:
How to Spot and Safely Support Any Body That's Holding Trauma
3. TIY Class Content: Appropriate Touch, Asana,
Cues, Communication, Container and Presence
4. Resourcing, Regulation and Resilience:
How to Offer Safety, Consent, Choice and Grounding
5. Cross-Cultural Sensitivity:
Taking Your Trauma-informed Yoga to the World
6. Teaching TIY:
Integrating, Evaluating and Creating Programs for Specific Communities.
To understand why and how everyone walking into a yoga class/retreat has unresolved trauma and the symptoms: addiction, anxiety, depression, repressed or overt expression and anger, disembodiment, dissociation, de-regulation and potential issues with maintaining healthy boundaries or sabotaging behaviours.
To fully understand the neurophysiology of the autonomic nervous system — the fight/flight/freeze/fawn response — and how each one impacts the ability to relax, react or respond, and what this means within the context of a yoga class.
To understand the dangers of working with unresolved trauma: risk of rage, dissociation, flashbacks, emotional flooding, and how, particularly where personal boundaries have previously been violated, an inability to state personal needs can result in further physical, mental or emotional suffering.
To explore where, as teachers, our own unresolved trauma and lack of self-regulation impacts our ability to cultivate or sustain therapeutic presence, and hold a grounded, safe space for others, while learning simple somatic practices for our own self-care.
To know the difference between a 'normal' yoga class, and how this might fail to support a trauma survivor, versus a trauma-informed yoga class, and what the key fundamental differences are, both for students and teachers.
To explore in detail where and why core areas of the body typically store unresolved trauma and through attuning our observational skills, learn to recognise the visual, verbal and physiological cues in students to assist them in befriending the body.
To further explore and develop our own relationship to bodily sensation — interoception — to cultivate embodied awareness and learn to listen to, track, and respond to what our own bodies are really saying to us.
To learn somatic skills that will enable you to guide others in hearing what their bodies are really saying, rather than encouraging over-ride, which can de-regulate, cause injury, trigger flashbacks or further develop bracing or armouring, rather than soften it.
To understand specific asana, pranayama and meditation techniques for safely supporting trauma bound energy in key areas of the body and chakras — root/solar plexus/heart/throat — so as to teach and safely tailor classes according to the underlying physical, energetic or physiological patterns that we 'see' in class.
To practice teach yoga sequences that target specific areas of trauma bound energy, incorporating cues that cultivate students awareness of bodily sensation, to safely speak to and respond to signs of dissociation, ungroundedness, hypo-arousal or hyper-arousal and aid any body that shows signs of armouring, inflexibility or injury.
To further examine how to create safe containers, and how the wrong language, music, tone, cues, touch and presence can trigger dissociation, constriction or fear, rather than trust and relaxation, in those who've previously experienced being bodily shamed, inapropriate or violent touch, verbal assault or bullying, and experiment with appropriate content to support this unique group.
To develop our therapeutic presence, communication style and listening ability so that we can provide co-regulation, allowing students to feel heard and held. To explore the ethics of teaching TIY and how we can stay within our scope of practice rather than cross into the realms of being 'healer' or 'therapist'.
To practice teach a dynamic sequence while remaining self-regulated, using appropriate class content — music, tone, sequencing and cues — that safely transitions students between asana's, encourages choice and self-adjustments, while using yourtherapeutic presence or touch, where needed, to support students accordingly.
To explore methods for gaining student feedback regarding our TIY teaching to continuously improve and adapt the content to meet the group's needs: whether it's a private session, regular class, special needs group, or those going in deep on retreat.
To explore the terms 'felt sense of safety' and 'boundaries' in an experiental way, so that as teachers, we can learn to first establish safety for ourselves, so we can then cultivate safe space for our students. And, to understand how our own, or lack of boundaries, impacts our capacity to protect not only ourselves, but also our students.
To understand how and why trauma from violent or inappropriate touch impacts boundaries, the capacity for self-protection, choice and ability to ask for needs to be met. Exploring how this creates 'hot-spots' in the body, causing freeze in the 'avenue of expression,' often pushing us into 'putting-up' with touch that can be uncomfortable, and what this means in relation to teaching a TIY class.
To gain awareness of why poviding choice is essential in trauma-informed yoga, and that achieving the 'asana' is not the goal, but cultivating 'agency' is. Learning the importance of specific somatic practices that will ground ourselves and others, to counter the trauma responses of dissociation, de-regulation and dis-embodiment that frequently happen for survivors during a yoga class.
To practice teach from a place of self-regulation, creating a container of safety with clearly established non-verbal consent, consistently encouraging choice, providing grounding and self-regulation practices to cultivate trust in the student-teacher relationship and towards our own bodies and its sensations.
To gain an understanding of what cross cultural sensitivity means and to explore our own culture, ethics, beliefs, problems, morals, religious principles, standards and how, as a teacher, we would feel if these were not considered or honored by others.
To uncover hidden stereotypes, ethnocentric beliefs and biases that we may have in working with people who are different to us. Exploring self-awareness around perceptions of body-type, clothing, touch, etiquette and communication so we can develop culturally appropriate classes that build trust, authenticity, safety, openness, and community within traumatised populations.
To learn how to adapt teaching style, particularly where language barriers exist, so as to be able to maintain therapeutic presence, engagement and still effectively deliver a safe and supportive class.
To understand the difficulties of adapting trauma-informed yoga to specific cultural groups, to role-play solutions, and practice teach sequences and class set-up's that are tailored to such sensitivities. To teach to an individual or group where cross-cultural sensitivity is required, seeking student feedback and self-evaluation, to define areas of accomplishment, improvement and how to incorporate changes.
To develop your ability to successfully sequence and lead a TIY class: having established non-verbal consent, self-regulation and a 'felt sense of safety', cultivating choice, encouraging embodied awareness and self-adjustments, while observing signs of trauma in students bodies and using relevant cues, language, music, touch, and therapeutic presence during the class.
To learn how to design a TIY program for a specific population, and present it to a clinical team using their language, and demonstrating how you will monitor and evaluate the efficiacy and benefits of the program via feedback loops. And, how to handle inter-departmental communications with management of care organisations.
To begin integrating TIY at home within your community, through self-practice and exploring where and how the theories presented during the training contact-hours show-up within various styles of yoga and classes.
To practice teach three TIY classes to fellow students, an individual, and a small group of a traumatised population, to establish confidence, give space to make mistakes, gain supervised feedback, and evaluate your teaching experiences to identify areas of strength and weakness, to determine how to continue advancing and improving.
This YTT comprises of 80 hours of contact hours, and 20 hours of non-contact hours. Please note that there will be additional reading and homework assignments to integrate your learning will be required.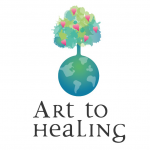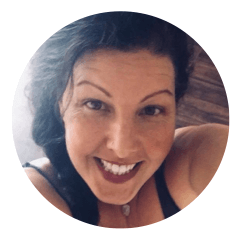 – Lisa Orozco, Equine Therapist & Yoga Teacher, USA
Since the training, it's been really exciting. I've been teaching a trauma-informed yoga class at a private counselling centre for rape survivors, and I just got hired to teach at an outpatient treatment facility.  I've also partnered with a local counsellor and we're offering CEU classes for mental health professionals to learn how they can incorporate trauma-informed yoga techniques into their sessions.
Portugal has been one of the best-kept secrets of Europe for decades. The most southern country of Europe and the doorway to the Atlantic make this small big country unique for their cultural heritage, stunning cliff beaches and delicious culinary flavours. The locals are friendly and laid back, welcoming everyone that comes from abroad to visit.
Picturesquely draped across sandstone cliffs above the blue Atlantic, sunny, whitewashed Ericeira, our location for this yoga teacher training, is popular with lisboêtas seeking a quick weekend getaway. It's equally renowned for spectacular ocean vistas and excellent seafood restaurants and is also a mecca for surfers, who come here for the great waves and camaraderie. The town's old centre is clustered around Praça da República, with the sprawl of newer development spreading south and north. Boasting pristine coastline and glorious beaches, Ericeira is also the only natural surf reserve in Europe.
Our venue for our Yoga Teacher Training is a boutique guesthouse, 5 minutes walk to the beach and the 2 minutes walk to the incredible cliffs of the west coast of Portugal. This location is a very peaceful place, ideal for the work that will do on the training and you have also surfing and hiking just at your doorstep. The studio is overlooking the Atlantic Ocean and surrounded by pristine nature.
In our training, diet plays a fundamental role. All our meals are vegan/vegetarian and 80% of the ingredients are organic. Most of the vegetables are coming directly from the local community and all the meals are prepared by a qualified macrobiotic chef.
Your accommodation package includes:
* 9 – nights accommodation in a standard single or twin room.
*3 delicious, healthy vegan & vegetarian meals a day.
*Unlimited Internet access.
*Your 100 Hr YA certificate and our PDF Course Manual.
*Pay-it-forward donation to Art to Healing to sponsor one woman to receive trauma recovery support.
OUR SOCIAL CHANGE MODEL
"Paying It Forward"
We believe that every girl and woman deserves to determine her future.
As part of our feminine social change model, this teacher training "pays it forward" to assist women and girls from Nepal who have experienced sex slavery and exploitation to also receive valuable therapeutic support and education.
$75 from your fee in this teacher training will sponsor ONE woman in Nepal to attend the Women's Life Transformational Program, providing the chance for these girls to live a life free from slavery with our charity partner Art to Healing.
Investment
Registration Deposit: €300
This includes all tuition fees, your PDF trauma-informed manual, your yoga alliance certified certificate, all accommodation, 3 meals a day, and a contribution to our "Pay it Forward" social change initiative of supporting 1 woman who has experienced sex slavery in Nepal to also receive valuable women's health education too.
* Prices do not include airfare to/from Portugal or taxi fares to/from the Lisbon airport to Ericeira, please arrange your own travel. Ericeira is 35 minutes from Lisbon by car, and we can arrange airport transfer with a small extra charge.
** Non – Refundable Deposit of €300 required upon registration. Remainder amount is due on the 1st May 2020.
***Full payment must be made by 01/02/2020 for Early Bird discount to apply. Apply discount code: NAMASTE108
****Payment plans are available. Email atira@atiratan.com to discuss payment options.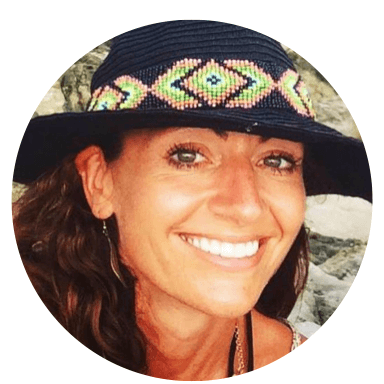 Gemini Adams
Founder of BodySense & Award Winning Author
Gemini Adams, E-RYT, C-TREP – is a trauma specialist, yoga teacher, conscious living advocate and award-winning author who is passionate about unraveling the shadowy "stuff" that sits behind our suffering to bring relief and restore an authentic state of well-being to mind, body, heart and soul.
A Somatic Trauma Resolution (STR) and advanced TRE® practitioner, she now draws on 20 years of study and certifications with the Trauma Center Justice Resource Institute, Trauma Prevention, CRUSE Bereavement Care, together with 500 hours of yoga teacher training's with Bhakti Yoga Shala, Saul David Raye's Ritam School of Healing Arts and YogaBugs™.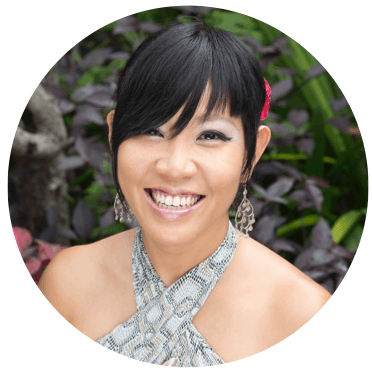 Atira Tan
Founder of Art to Healing & Yoga for Freedom
Atira has been teaching yoga for over a decade. She is the founder and CEO of Art to Healing, an Australian PBI charity assisting sex-trafficked women and children globally, and Yoga for Freedom. Over 14 years, Atira has set up numerous yoga, mindfulness, art therapy, Somatic Experiencing, women's health and trauma-informed programs: from the refugee camps in Burma, to the slums of Nepal. Atira is a TED speaker, yoga teacher, trauma specialist, author, art therapist, Somatic Experiencing Practitioner & group facilitator, and her work on mental health and modern slavery has been published in books and peer-reviewed journals. She is passionate about empowering others to be leaders in social change, serving and loving the world wholeheartedly, courageously & sustainably.
We'd love for you to join us!
For inquiries, please contact Atira at atira@arttohealing.org.