OUR TEAM
Meet the Team who make this work possible!
Atira Tan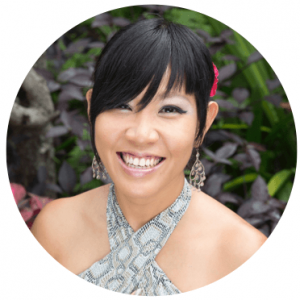 CEO & Founding Director
International Program & Therapeutic Director
Expressive Art Therapist, Somatic Experiencing Practitioner & Senior Yoga Teacher
With over fifteen years of experience working with trauma – informed approaches alongside art, Somatic Experiencing, yoga and mindfulness, Atira has a deep commitment and passion in empowering and healing women and girls globally from the inside out. Hailing from Singapore, she has a deep understanding about Asian cross-cultural women's issues through her own journey of recovery and empowerment from gender discrimination and domestic violence.
Since 2004, Atira has set up numerous clinical art therapy and trauma recovery programs, researching the benefits of art therapy, somatic therapies, yoga, mindfulness and ritual in trauma recovery and sexual abuse, from the refugee camps in the jungles of Burma, earthquake hit areas in Nepal, to the wide open spaces of rural Aboriginal communities in the desert of Australia.
In addition to her work at Art to Healing, Atira has worked as a clinician and supervisor in Australia and the Asia – Pacific region in the contexts of psycho-social care, mental health services, disaster relief, community health and as an higher educator in Transpersonal Art Therapy in Australia. She is also in private practice, specialising in sexual abuse recovery.
A MA graduate in Art Therapy from Latrobe University in Melbourne, Atira has been featured on TED X and spoken at numerous international conferences as an advocate against child sex slavery. Her written work on art therapy and sex trafficking has been published by Jessica Kingsley (2012) and peer-reviewed journals.
E: atira@arttohealing.org
Tara Emmerson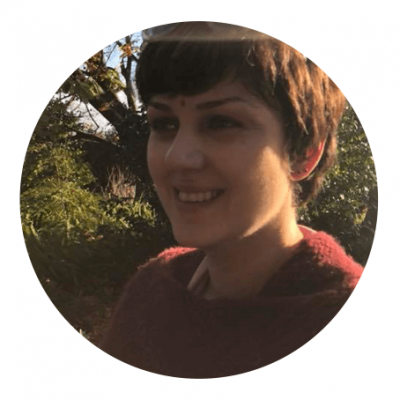 Co-Director
 Administration and Systems Director
Creative Art Therapist & Visual Artist
Tara is our co-director, and our administration and volunteer director at Art to Healing. She is a qualified Art Therapist and Primary Educator, and is studying a Master of Child Play Therapy. Tara has a background in building business systems and structures related to creative and holistic practice.
Tara obtained a Bachelor of Arts in 2008 with a focus on Philosophy, Cultural Studies, Sociology and Feminism. She also has A Diploma in Visual Art, a Graduate Diploma in Primary Education and is a qualified meditation teacher. She has a deep passion for women's issues and is passionate about the safety of children and animals all over the world. She has a keen interest in cultural and sexual trauma, particularly deeply entrenched patterns passed from generation to generation.
Tara started off as a trained artist and gallery owner with a background in business administration. In 2001 she held her first solo art exhibition titled 'Letters from My Womb' where 12 out of the 15 paintings were sold. The purpose of this exhibition was to help women reclaim their sexuality.
She is passionate about creating art exhibitions and workshops where art is not merely a commodity, but rather a medicinal tool for the mind, body and spirit. She enjoys using space to creating community, feed the soul and bring people together.
She lives on the Mornington Peninsula with her husband, three dogs, two cats, four turtles and too many chickens. Many of the animals were rescued.
E: taraemmerson@arttohealing.org
Hira Dahal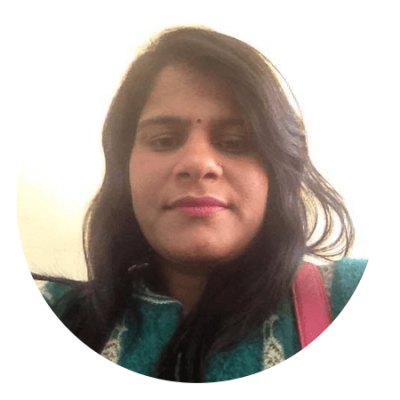 Co-Director
Nepal Program & Logistics Director
With over 13 years of experience in working with women and children who have experienced sex exploitation, trafficking and slavery, Hira Dahal is passionate about ending trafficking and gender-based discrimination in Nepal. She has devoted her life working for women and children who need support in Nepal, and has been steering and coordinating Art to Healing art therapy projects for trauma recovery, self-care, reproductive health and earthquake recovery in Nepal for the past 8 years.
 A deeply empathetic and caring individual, Hira has worked in various sex trafficking organizations in Nepal in various capacities, including as a program officer in Shakti Samuha. She has since renewed and directed CAP Nepal with new vision of empowering women, and more recently,she founded  Chhori, and through her dedicated work, introduced numerous programs for the rehabilitation, care and reintegration of women and children who have experienced sexual exploitation and slavery.
The scope of her work has included supporting the recovery of women and children in the entertainment sector, and is an active advocate in Nepal for gender discrimination, specifically in the male preference culture. After being abused by her family members after the birth of her second daughter, she experienced first-hand the systemic effects of violence on this issue. She is also passionate about helping women care and love themselves, and works hard at reversing the menstrual taboo through the education system and remote communities of Nepal. Hira lives in Kathmandu with her husband and two beautiful girls, and serves the mission of ending sex slavery and exploitation tirelessly with her team at Chhori.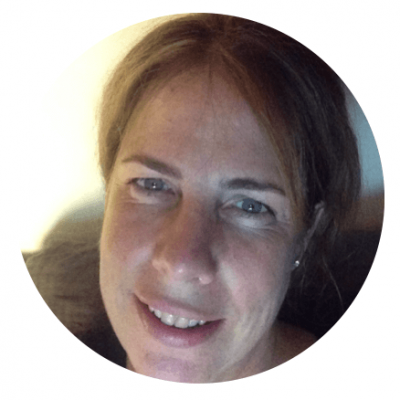 HR & Operations Manager
Somatic Experiencing Therapist
Sensorimotor Art Therapist
Sally Stower
Sally is an experienced Senior HR Manager & Business Manager professional with a background in Business Improvement. Initially commencing her career as an auditor at Ernst & Young after completing her undergraduate and post graduate qualifications in Business/Financial Management, Sally transitioned into senior roles in HR Management, Training & Development and Business Management & Business Improvement. She has worked across a variety of different industries both in private & public sectors including most recently the Health & Medical sector.
After many years in the business world she followed her true passion in the therapeutic field.
Sally is a trauma therapist and has a small practice in Melbourne. As a certified Somatic Experiencing ® Practitioner (SEP) and Bodyworker, she offers a unique blend of trauma based therapies in her body oriented practice including Somatic Experiencing ®, Sensorimotor Art Therapy, NLP and Bodywork Massage to help clients tap into their body's own innate wisdom and intelligence to heal from trauma. Her areas of work interest are in developmental trauma, sexual abuse and early attachment.
E: sally@arttohealing.org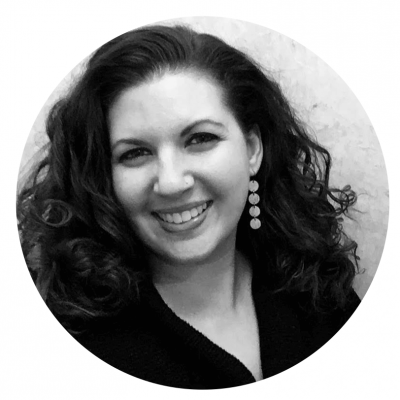 Grantwriter & Copywriter
Grants Researcher
Tiffany Moore
Tiffany Moore received a Bachelor of Science in Sociology from the State University of New York College at Buffalo and a Master of Arts degree from the University of Buffalo within the Transnational Studies Department, concentrating in Global Gender Studies.
Her research interests focused on prostitution, trafficking, and rape as a tool of armed conflict; where her research took her to Cambodia, Thailand, and Uganda.  Moore began working with a Domestic Violence Safe House in 2007 and transitioned to working with offenders involved in a criminal court, treatment court, probation, or state parole through the Alternative to Incarceration program in two counties within New York State.
She is currently a Project Manager for a collaboration under a federal grant from the United States Office on Violence against Women, a trained mediator with a local Center for Resolution and Justice, and sits on a Board of Directors for Resources and Help Against Marital Abuse (RAHAMA).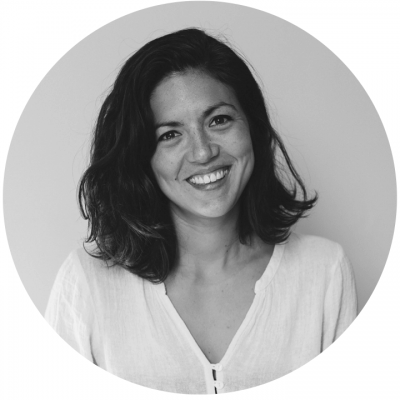 Monitoring & Evaluation
Arts Therapist
Asuka Hara
Asuka
 Hara is a registered Creative Arts Therapist and the founder of Art Kin – a Sydney-based arts therapy practice working with children, teens and adults in both clinic and outreach capacities. With additional tertiary studies in Biomedical Science, International Development and Social Impact, 
Asuka
's passion to deeply understand the human condition and support collective and individual wellbeing, is at the heart of all she does. Currently, her professional work also includes practicing as a Therapeutic Youth Worker for Save The Children.
She is passionate about emergent arts-based research and reimagining the way stories and data are conveyed to signify change processes, as well as collective impact initiatives and co-design with communities and individuals in focus. The protection of the rights of women and children propel her work in helping to alleviate the suffering of others, helping forge pathways for social change and healing, as well as providing meaningful education to the wider public.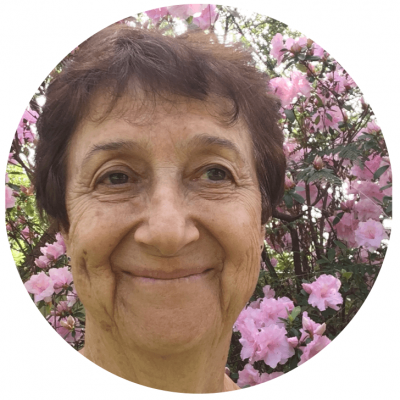 Child Psychologist/ Artist
Therapeutic Program Consulant
Helen Young
Helen Young is a qualified child and adolescent psychologist and psychotherapist and art therapist with over 40 years' experience. She has particular interest and experience in working with children who have experienced child sexual assault and neglect. She has worked with Indigenous communities and children, Deaf and Hearing impaired children and children from many cultures.
She uses elements of meditation and mindfulness as well as art and creative therapies in hr work with children. Helen provides supervision and therapy through her private practice in Sydney and also works with children in public schools.
She is one of the teaching staff of ICAPP, The Institute of Child and Adolescent Psychoanalytic Psychotherapy, based in Sydney. ICAPP is an organisation which provides a range of education and training courses for health, welfare and educational professional.
Helen is particularly passionate about the work of Art to Healing.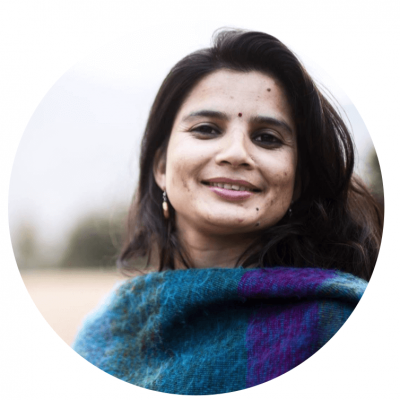 Counselling Psychologist
Co-Facilitator & Translator
Anuradha Acharya
Anuradha, a mental health professional, has experience of working with several national and international organizations to develop psychosocial programs and work directly with survivors of violence, sexual exploitation trafficking, helping recover from trauma and alternative rehabilitation for twelve years in Nepal.
She has been working as a lead researcher in different national and international organizations and have made significant contribution in a psychological research on survivors of trafficking and a research on service delivery standards for survivors of trafficking in Nepal.
Anuradha is also a founder member of Kumudini, an organization that works with the women and children, particularly those that are vulnerable to violence of abuse and with their families on issue of care and protection.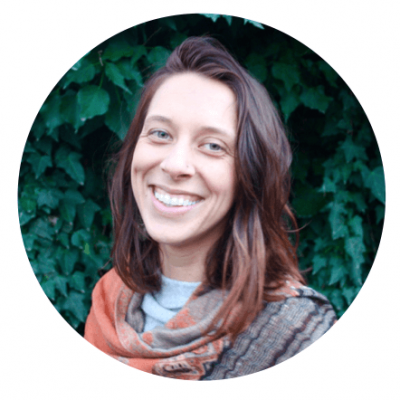 Research Assistant
Dance/Movement Therapist + Yoga Teacher
Liarna Chantelle Conder
Liarna is a qualified yoga teacher, dancer and intuitive movement based specialist. She shares her experiences and wisdom around working with creative expression and movement based practices as tools and resources to support resolution of trauma in the body/mind.
She believes that by co-creating compassionate fields for all stories to be seen, heard and acknowledged we are then able to pave new pathways where personal empowerment, faith and honouring of self, life and others takes place over guilt, shame, fear and disconnect.
Liarna is an Art to Healing board member, and is a dance and movement therapist and yoga teacher in the shelters in Nepal. She also assists our mental health programs as an administrator and research assistant, and supports our local fundraising and our annual Melbourne fundraiser, Yoga for Freedom.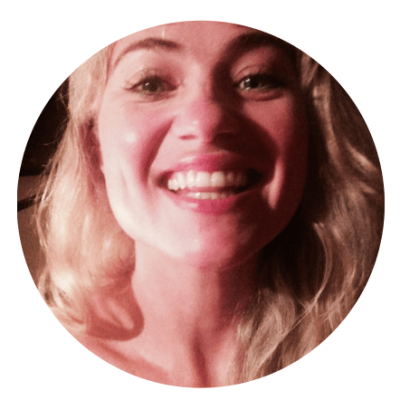 Lucy Lillian Fisher
Marketing and Social Media Manager
Lucy Fisher lives in Byron Bay in northern NSW. She is a violinist, singer/songwriter and instrumentalist. In addition, Lucy is also a video producer and photographer, and has a BA in Film Production.
Lucy is also an energy healer, with experience in pranic healing and pranic psychotherapy, and is a bodyworker. Lucy works with Art to Healing in social media and various media needs.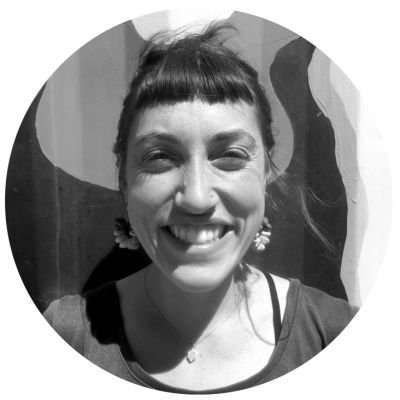 Administrator
Visual and Graphic Designer
Adriana Bernardo
Adriana's professional and study background in design and art acted as a vehicle for opportunities to work in socially-engaged spaces which led her to Central Australia. Adriana has lived in Alice Springs NT for 2.5 years and worked predominantly with First Nations children, youth and women specifically in the Domestic and Family Violence sector.
With over 5 years experience working within the Social Services sector in various roles across Victoria and Central Australia, Adriana is excited about the possibilities of re-framing Social Work to incorporate embodiment practices and art-based processes that bring to light social injustices – and specifically exploring how these can be woven together to support healing by working therapeutically alongside children, youth and women.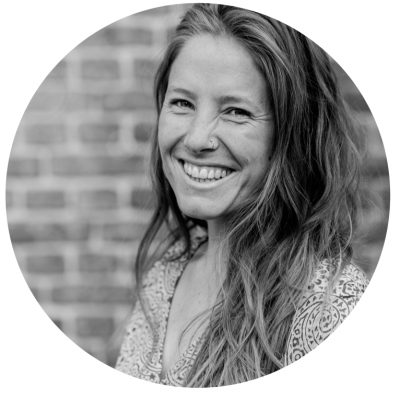 Lisa Mikosch
Trauma-Informed Yoga Teacher (Nepal)
Lisa is currently based in Kathmandu where she shares yoga, cranial sacral therapy, her passion for photography and the management of two yoga studios in the city. She came to Nepal 12 years ago and fell in love with the land and the people. She works with a womens organisation in social enterprise since 2009 and teaches trauma informed yoga with Art to Healing in the programs in Nepal.
Lisa has a background in Law, and is passionate about being in the field, talking to people, understanding their stories, connecting and bridging worlds.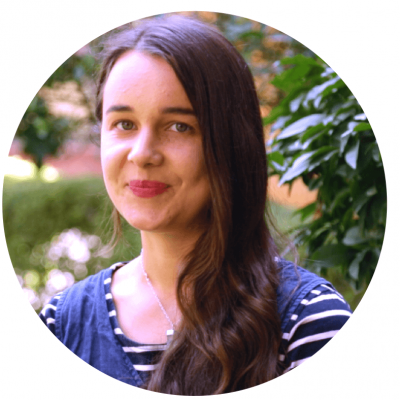 Marketing/PR & Yoga Teacher
Jessica Sandral
Jessica Sandral is a board member and yoga teacher (Trauma – Informed Programs) for Art to Healing.
With a BA in Marketing and Journalism and her 200 hour Embodied Flow Yoga certification she is passionate about using her skills to help promote  social change for a cause close to her heart.
Jessica has known from a young age that she wants to help people and her journey to Nepal in 2016 with Art to Healing further solidified her calling to work with women who have been trafficked. Witnessing first hand the difference therapeutic based trauma recovery programs make to the lives of trafficked victims was truly a life changing experience.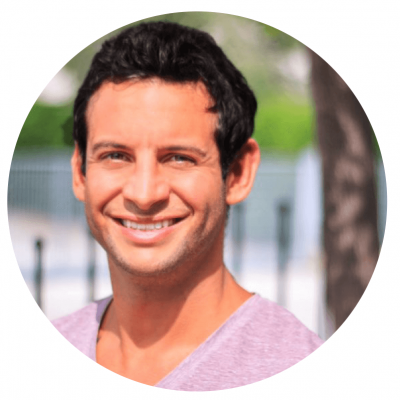 Fundraising Logistical Coordinator
Elio Geusa
Graduating with a BA in Social Work from his home in Italy, Elio enjoys travelling and making a meaningful difference in developing countries. He is passionate about helping others, and creating positive impact in the world. He has worked in the red light districts of Calcutta with women and children who have experienced sex slavery in income-generating projects, Tibetan refugees and orphans in educational programs, as well as healthcare projects with lepers in India.
With thirteen years of experience in working with adults and children with intellectual disabilities, Elio founded Friends for Friends, a community based initiative in Ancona, Italy, to improve the lives of young adults with intellectual disabilities.
Elio is Art to Healing Fundraising logistical coordinator, assisting in fundraising initiatives and projects, including the annual Yoga for Freedom charity event.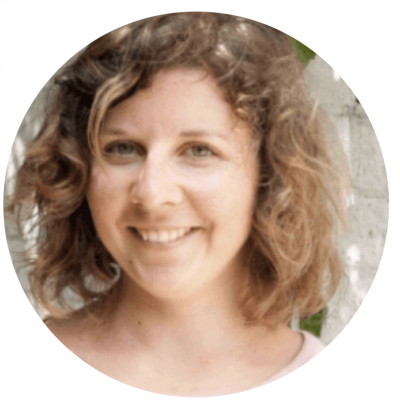 Jessica Phillips

Jess is a Melbourne based human, copywriter and writer. She helps purpose driven people to create social impact- she does this with words and a great attitude.
Jess works with courageous entrepreneurs, startups, small businesses and social enterprises.She creates authentic, swoon worthy copy that nails one's purpose, freeing them up to obsess over their why and achieve great things.
Writing of Jess's that doesn't fit beneath the umbrella of copywriting has been published in The Guardian (UK), Pilerats, The Good Good Girl and others. When she's not helping her client's to grow their businesses she's likely to be found reading, writing a thesis or spending time with good hearted people.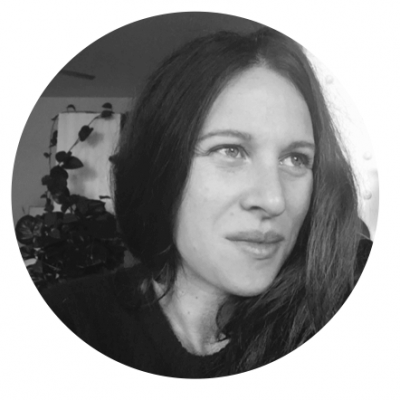 Board Member & Social Enterprise Advisor
Lauren Besser
Lauren Besser is from Melbourne, Australia and graduated from Monash University with a BA in Psychology and Sociology. A humanist at heart, Lauren has a voracious curiosity and interest in the mind, particularly leaning towards areas of trauma recovery.  
Lauren is also a self-taught jewellery designer and debuted Maripossa in 2010 to international acclaim. Possessing a strong social conscience and passion for social change Maripossa work with United Nations Women donating funds from each sale to support female empowerment and gender equality in areas of sexual assault, women's economic empowerment, and the provision of sanitary kits and necessities in the aftermath of conflict and natural disasters.
Inspired?
Wanna contribute your gifts and talents to create a meaningful difference in the world?