Fundraise for Freedom
"How do we change the world? One random act of kindness at a time."
- Morgan Freeman
It's overwhelming to think that over 27 million people are trapped in the vicious web of human slavery, but together we can take simple steps to radically reduce these numbers and save lives.
Fundraising is the single biggest way that you can make a powerful impact in the lives of women and children affected by sex slavery.
Fundraising for freedom is a simple way to make a remarkable difference.
"What matters is not to do extraordinary things, but to do ordinary things with the conviction that their value is enormous."
– Pierre Teillard de Chardin
How it Works
Create your own fundraising event
Maybe you teach yoga or are a whiz at pioneering online activist campaigns?
Or perhaps you enjoy having a group of friends over for a tea party or hosting an intimate house concert?
If you're creative and passionate about taking real action to end injustice and make a global impact, creating your fundraising event is a powerful way to do just that.
The key ingredients
to a successful
fundraising event are:

Focus

Stay focused on the small actions that need to be taken.

Passion

It's not ok that sex slavery exists today; use your passion for injustice to fuel you from start to finish.

Creativity


Simplicity

Keep the event simple and manageable.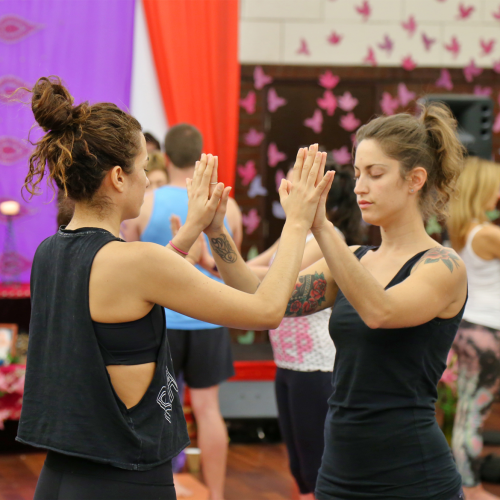 If organising an event from start to finish is new for you, no need to stress we'll give you all the help you need to get started.
Once you've raised the funding and donated it to Art to Healing, we will keep you and those that supported your event updated regularly with exclusive reports that detail:
• The women and children directly impacted by your donation
• The programs and supports that your donation is funding
• Images of our work on the ground
• Research data that indicates how Art to Healing's programs are changing lives
Contact us for more information on how to run a successful fundraising event.
We will be in contact in 2 - 3 business days.
Yoga for Freedom Fundraiser
Join us in this heartwarming event:
Where Yoga & Social Change meet.
Art to Healing is proud to direct and coordinate an annual community yoga event, Yoga
for Freedom. (Previously known as Yogathon for Peace)
This event gathers together a diverse group of yoga teachers and students and invites them to dedicate their yoga practice for 12 hours to women and children directly
affected by sex slavery and exploitation.
8 hours of non-stop yoga is a colossal challenge and not everyone has the strength and
stamina to bend, twist and shavasana for 8 hours straight.
If eight hours feels too big a feat, but you still want to challenge yourself and be involved,
join us for 1 or 2 hours, or half a day.
100% of the funds raised through Yoga for Freedom go directly to supporting Art to
Healing and the work of our partner organisations in Australia and throughout Asia.
Join the movement and help to end sex slavery by:
• Organizing a yoga workshop, class or special event in your studio or local community
• Join our Melbourne event, challenge yourself and fundraise to end sex slavery
"So, if you are inspired to take action, just feel and follow the energy of your heart. Follow what is meaningful in your life...the quicker we can shorten that time between inspiration & action, the quicker we can create inspired action from the heart.
As we do this step by step it is my belief that we can allow other people to step into their power, we can share our stories, and that is how we can change the world."
– Atira Tan, CEO, Art to Healing