Self-Care & Leadership
"Caring for myself is not self-indulgence, it is self-preservation"
― Audre Lorde
Many of the exceptional participants in Art to Healing leadership programming are also recovering victims of sexual abuse, exploitation and trauma.
For these women, debilitating depression, anxiety, low self-esteem, terrifying nightmares and unpredictable flashbacks are common. As mentors, vital leaders and counsellors to other women and children, if these issues aren't treated they can significantly impact caring for themselves and others.
The Center of the Protection for Child Rights found that many recovery programs for trafficked victims did not provide survivors with the vital skills and ongoing support to provide sustainable, genuine care to other victims.  
Without consistent training and assistance, workers were unable to effectively support others in preventing survivors recovering fully and reintegrating to their community.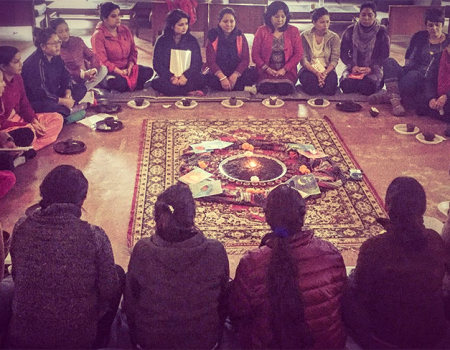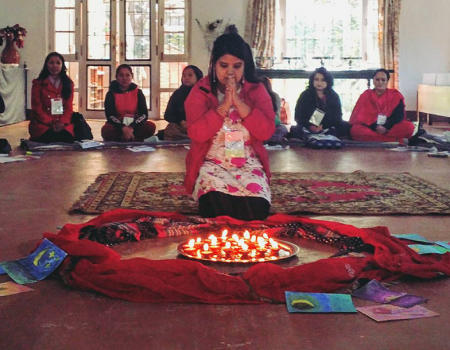 To address the vital need for ongoing support and care for workers, Art to Healing has pioneered a holistic approach to self-care, training and support system that empowers workers with the confidence and skills they needed to provide genuine care to other victims of sex slavery.
We achieve this through:
Educating women on different self-care techniques

Encouraging and supporting personal reflection

Helping workers to recognise their conscious and unconscious motivations for helping others.

Encouraging team work and genuine support for one another

Helping workers to recognise the demands of their work and establish vital limits around what is too much

Working collaboratively with workers to create an authentic personal mission statement and vision that is realistic, achievable, inspirational and motivating

Ensuring that teams of care givers work excellently and are supported to feel safe, secure and respected

Educating about important ways of working to avoid fatigue, depression and burn-out.
"Through the training, I have learnt how to understand myself, my body, how to help myself and how to help other women too. The most interesting thing for me in the training was expressing my feelings and emotions through pictures and imagery. The training has built up my capacity, and has also built up my confidence in myself and my abilities. Similarly, I also received the opportunity to express my pain and grief. The training will help me to provide counselling to other women and trafficking survivors."
- Somjana Lama, Art to Healing participant, Nepal.

This approach enables women who were once victims themselves to provide the best possible care, compassion and support to others.
It reduces the stress and debilitating anxiety workers face and helps them to stay on top of their own recovery, self-care, and most importantly out of the sex trade.
"I was trafficked when I was 11 years old…when I was working as a manager for the {anti-trafficking} shelter home, I was still experiencing many nightmares and flashbacks, which were very scary...after participating in Art to Healing programs, my nightmares subsided and disappeared, and I am more relaxed in my life."
– Pooja Mohato, Art to Healing Participant, Nepal